After the first week with the car outside, a very wet week at that, I noticed water in the storage compartments behind my seats.
As soon as it stopped raining a short while ago I thought I'd use the very helpful thread @
http://www.mr2roc.org/phpBB2/viewtopic.php?t=12582
to fix the problem. Thought I'd make this post for a few more pictures not included in the how to guide.
Firstly, I put my hand down between the parcel shelf and the roof and found my arm in about 6 inches of water! This would explain the overflow problem. The drainage hole up the top seemed fine so I thought I'd investigate at the other end.
One issue was the erm.. slight problem with my C-One intake covers in that they're double sided pad stuck on all the way round.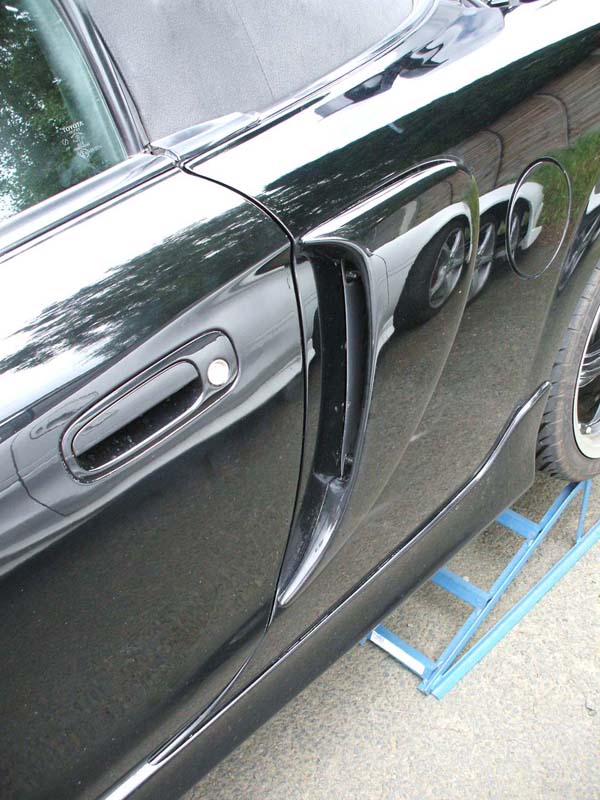 After being very careful and cutting all the way round with a pen knife whilst prising the cover away from the car with a tape covered screwdriver or my finger, I managed to get it off and then removed the whole vent.
Now to check the drainage pipe... I could see a slight wet patch at the bottom from what seemed to be a drip slower than a very slightly leaky tap which didn't seem good to me. Picked up the little cover, and this is what I found: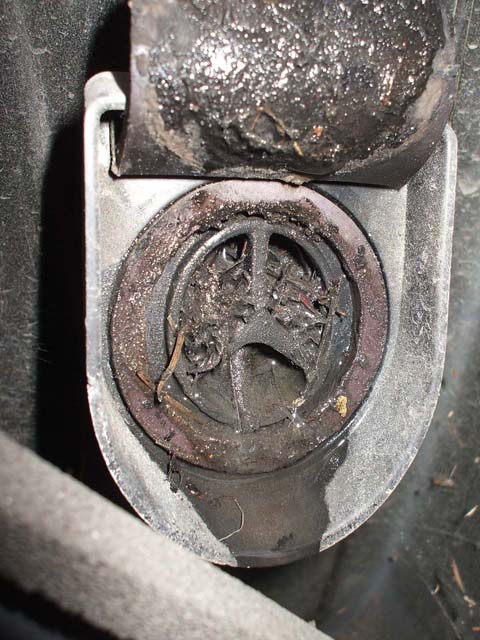 I gave it a little poke, causing a small hole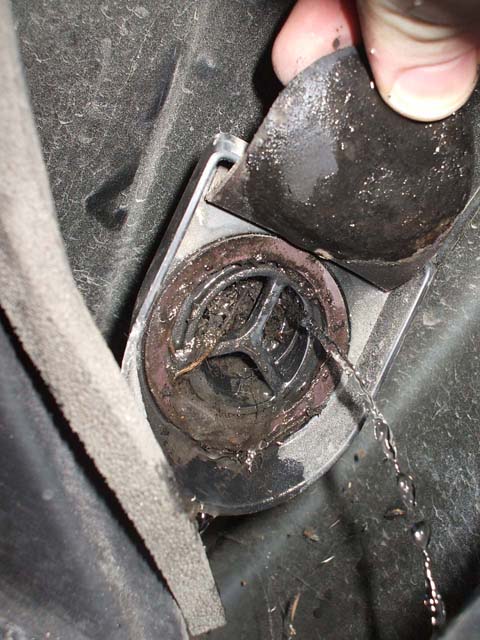 Something I noticed that wasn't in the How To guide was that you can remove this cover from the end of the main drainage pipe. It has a slit in the top to hold it in line and small clips on either side, just wiggle it horizontally and pull on it slightly and it comes off without any bother plus just pushes back on. On the end of the pipe underneath is more 'anti-blockage' struts (can't think of a name for these) as are also on the end pipe that was just removed. A few more pokes and some cleaning out and about 3 litres of water flowed out. (based on I unblocked it, opened the car door, picked up my camera and took a pic and it's still coming out that much)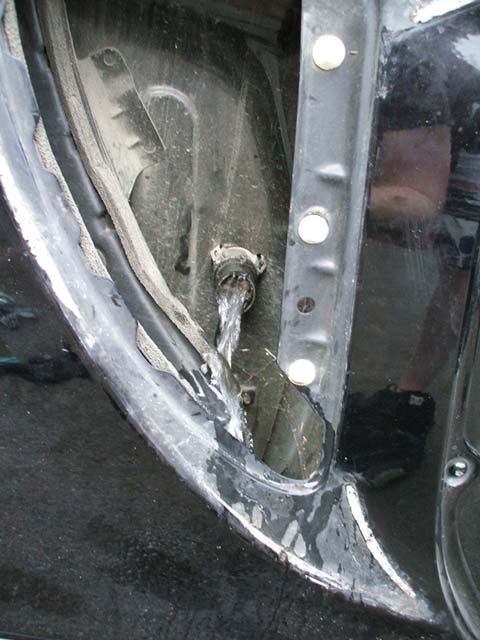 Tiped a 2ltr bottle of tap water down the side of the roof to get all the extra pieces out and all now seems well.
Decided against doing the same on the other side due to the C-One cover. That side definitely is not blocked now and hopefully won't be in the near future. (Found one downside of the side of my car looking nice)
Then decided to give her a wash and wax. As soon as the wax touched the bonnet it started chucking it down with rain so have to put that off until after work tomorrow. At least until it stops I can double check if my work today has paid off.
The work didn't take long (would take even less time for you standard vent people), very worth doing every so often before it happens as there's nothing worse smelling than stale water; which you don't want in your 2.